WHAT IS 

BENZENE?
Benzene is a highly flammable, colorless chemical that naturally occurs in oil and natural gas products. It is a carcinogen known to cause blood related issues and A plastic anemia.  Employees who work in environments such as oil refineries, chemical plants or other facilities that handle petroleum products may be exposed to benzene.  Benzene is primarily an inhalation hazard but also may be absorbed through the skin.  Workers who are acutely exposed to benzene may initially experience headaches, dizziness, drowsiness, unconsciousness and vomiting.  Unless appropriate preventative measures are in place, employees in such environments are at risk to experience harmful health effects such as pancytopenia, aplastic anemia, and leukemia.
Employers should comply with the standards for the General Industry 29 CFR 1910 Subpart I for Personal Protective Equipment (respiratory protection 1910.134) and 1910 Subpart Z for toxic and hazardous substances (Benzene 1910.10.28).
HOW DOES PRIME TEST

 

FOR BENZENE?
The PRIME staff will administer exams that focus on blood systems (CBC) and Pulmonary tests (PFT).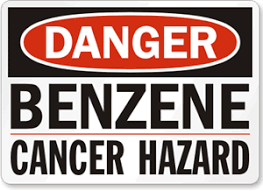 Benzene Examinations are to be provided at the time of assignment, and annual examinations thereafter.  There are special provisions for medical tests in the event of hematologic abnormalities or for emergency situations.

BENZENE: OSHA 

REGULATIONS
PRIME will follow the following OSHA standards:
1910.1028

926.1128

1915.1028