PRIME: WORK 

RELATED INJURIES
After a work-related injury, PRIME Occupational Medicine provides the injured worker with medical care and a return-to-work program that will lead to a safe, quick recovery.  PRIME Occupational Medicine has been treating work-related injuries for more than 23 years.  We communicate with employers throughout the injury and treatment process, helping to minimize business interruption while working through the workers' compensation process.
OCCUPATIONAL 

HEALTH SERVICES
We've been treating workplace injuries for decades. In fact, we helped to create the occupational health industry – and we continue to introduce innovations in employee healthcare today. Like early intervention, this helps to get injured employees back to full function, faster. Or our consultative approach to population health and organizational evaluation, which analyzes your workforce and uses that data to create an on-site medical center and population health goals designed just for you.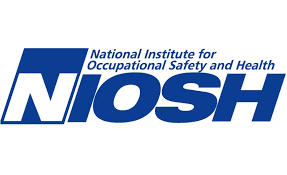 PRIME: OCCUPATIONAL 
MEDICINE CLINICIANS
PRIME clinicians treat injured employees like injured athletes, helping them get back on the job and 'in the game' as soon as they are healthy.  The PRIME team will educate employees about the benefits of returning to work and psychological and social challenges that may be delaying recovery. This communication improves recovery time and thus the likelihood to complete treatment/rehabilitation which will ultimately lead to unnecessary medical disability and  lost-duty days.
DO YOU HAVE 

AN INJURY CARE PLAN?
Work related injuries are often clouded with complicated regulations and requirements that can make getting your employees the care they need frustrating and confusing.  An injury care plan will prepare for on-the-job injuries before they even happen—so when they do, you can quickly get your employee on the road to recovery.  Call PRIME today to create your workplace injury care plan!